A Christmas tradition, from 1974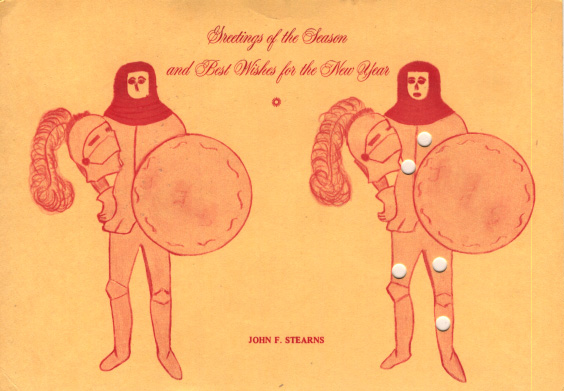 Last year I started a new tradition and posted my Dad's first "obscure" Christmas card from 1973; this year's reposted card appears just in time, because technical difficulties knocked this site off the air for the last couple of weeks.
Here's Dad's 1974 card - it's one of his easier ones, made even easier when I tell you that those white dots on the right were made with a punch and go through the card. Merry Christmas!